Let me introduce my friends
An interview with I'm From Barcelona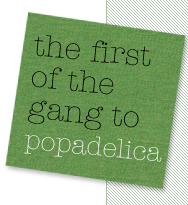 Domani finalmente sarò di nuovo in Svezia. Di nuovo a un
festival
, appena nato ma già molto promettente.
Sarò là anche per rendere omaggio a
una piccola canzone
che da queste parti, quest'anno, un po' a sorpresa, ha finito per significare molto. Anche se non è una canzone "importante", non racconta cose originali o decisive, e non è nemmeno così sentimentale.
È solo una canzone che si canta in coro, abbracciati, che fa battere le mani a qualcuno, sorridere altri e che lascia perplessi molti.
Domani finalmente incontrerò dal vivo gli
I'm From Barcelona
, e non vedo l'ora di urlare anche io "I'm gonna sing a song with all of my friends..."
In attesa che sia confermata l'intervista agli Envelopes (al momento uno dei nomi più emozionanti in terra scandinava) per domenica sera a Malmö, in attesa che Hello Saferide ci faccia innamorare, e in attesa di sapere se qualcuno dei Radio Dept. ci restituirà il favore di quell'ospitalità bolognese di un paio d'anni fa, vi lascio con una piccola
intervista DIY agli I'm From Barcelona
e vi do appuntamento alla prossima settimana, con i prevedibili postumi dell'ennesimo jet-lag sentimentale.